Their titles sound so similar and many people get confused about whom to consult first for mental health problems. Each of these professionals has different background and training and their role differs in many aspects of treatment
Psychology is the scientific study of the human mind and behavior. Individuals who practice psychology are known as Psychologists and study how humans behave and think in different social conditions. On the other hand, Psychiatry is a branch of medicine that deals with the treatment of emotional disturbances, mental illness, and abnormal behavior. Psychiatrists look at psychological, biological, neurological, and biochemical abnormalities to treat mental health disorders.
If you are consulting any of these, you need to check if they are licensed with the national or state bodies. e.g., Psychiatrists in India are registered with The Medical Council of India (MCI) or state bodies like Maharashtra Medical Council (MMC) in Maharashtra. For the Clinical Psychologist Rehabilitation Council of India (RCI ) registration is required.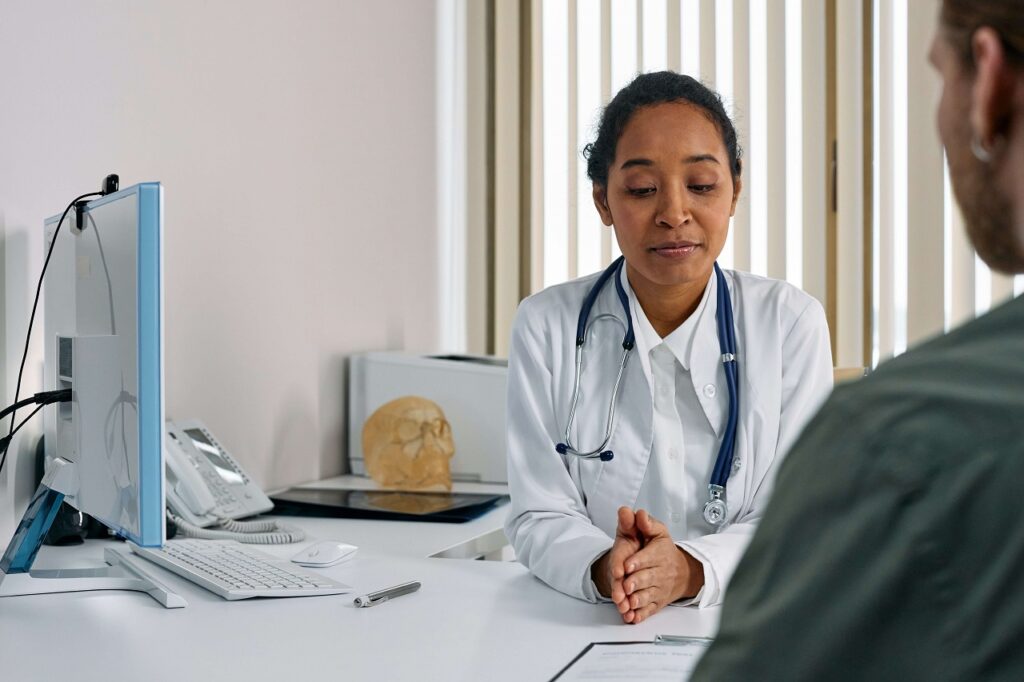 Psychiatrists are medical professionals who have a basic degree in M.B.B.S followed by a specialized 3-year residency ( MD) or 2-year residency in Psychiatry ( DPM). Psychiatrists use talk therapy, medication, and other treatments to treat people with Mind and Brain health-related problems
Psychiatrists can work in any of these settings:
Medical Colleges
Private Practice
Rehabilitation Centre
Deaddiction Centers
Mental Health Institutes
General Medical Hospitals
A psychiatrist treats people with a mental health condition such as:
Anxiety Disorders such as Panic Disorder, Phobias, OCD
Mood Disorders Such as Depression, Bipolar Disorder ( Mania & Depression), Dysthymia, Cyclothymia, etc
Substance use Disorder such as Alcohol, Cannabis, Tobacco, LSD, Opium, etc
Personality Disorders such as Borderline Personality Disorder, Paranoid personality disorder, etc
Psychotic Disorder such as schizophreniform, schizophrenia, Brief Psychotic Disorder, etc
Eating Disorder such as Anorexia, Bulimia nervosa, Binge eating disorder, etc
They diagnose these and other mental health conditions using:
Blood tests and Neuroimaging such as MRI/ CT scan to rule out medical conditions.
Psychological tests to categorize and quantify mental health problems.
Psychologists
Psychologists are healthcare professionals, who have completed a bachelor's degree, followed by training in Psychology. They use talk therapy to treat mental health problems. They may also act as consultants along with another healthcare provider. Psychologists similarly work with people who have mental health problems. They diagnose these conditions using observation and survey. One of the big differences between these mental health professionals is that psychologists cannot prescribe any medication. A psychologist can work in any of the same settings as a psychiatrist, including a Medical college, Private practice, Rehab center, etc. They commonly use talk therapy to treat mental health problems. This treatment involves sitting with the therapist and discussing mental health issues. Over a series of sessions, a psychologist will change his thinking pattern and help to overcome mental health problems.
Cognitive-behavioral therapy is a type of talk therapy that mental health professionals use. It is a psycho-social intervention that aims to improve mental health. It's an approach that focuses on helping people overcome negative patterns and overthinking. Talk therapy can take many forms including one on one session, family sessions or group session.
Dr. Rameez Shaikh (MBBS, MD, MIPS) is a consultant Psychiatrist & Psychotherapist in Nagpur and works at Mind & Mood Clinic. He believes that faith-based treatment, encompassing spiritual, physical, and mental health, will provide you with the long-lasting knowledge and tool to find happiness and wholeness again.  In his spare time, he's an aspiring singer and writer.